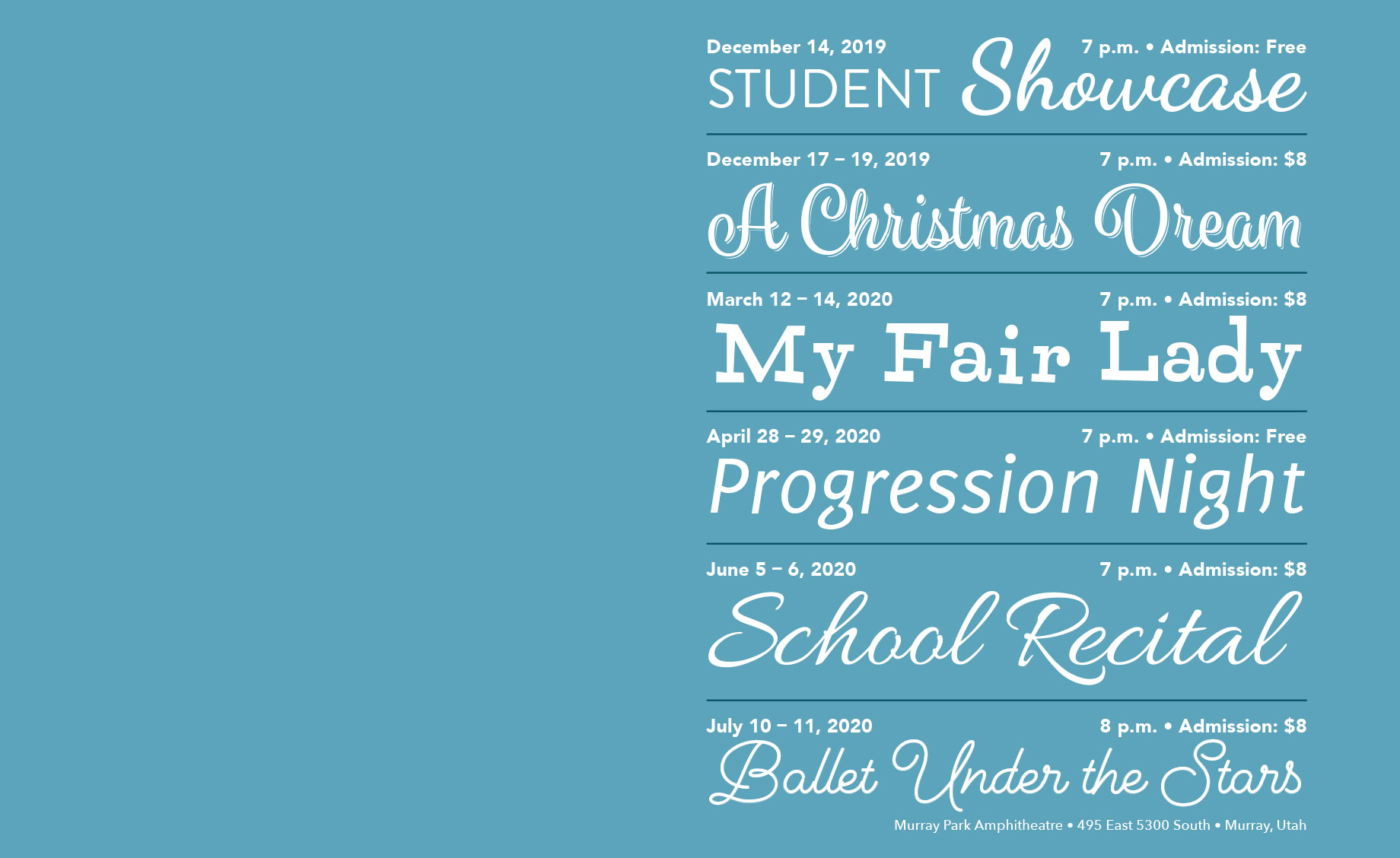 Announcing Our 2019-2020 Season
Check out our upcoming shows!
All performances are uniquely choreographed by our instructors. The Student Showcase is choreographed by our Centre Class students.
We hope you will join us for the 2019-2020 Season!
We have several performances throughout the year starting in December with A Christmas Dream and ending in July with Ballet Under the Stars.
View Performance Schedule